I AM IN NIGERIA!!!! For the first time in my life and it has been a very interesting experience. I'm here in Nigeria to experience Nigeria culture, lifestyle and most importantly food. FoodBayTV, Africa's first food and lifestyle channel brought me here for this.
Our plane landed at the Murtala Muhammad Airport on Wednesday evening and we were met by the production crew of FoodBayTV. Did I tell you I am a host on FoodBay Junior? No? Well, I told you now…
It has been an amazing experience so far. The people are really nice… They saw me at at the airport, recognised me, and came over to tell me how much they love me and my videos. Thank you guys, I love you right back!
On Thursday, we headed out to Silverbird TV to appear on the Morning Show and discuss all things food, culture and lifestyle on FoodBayTV. It's been quite an experience.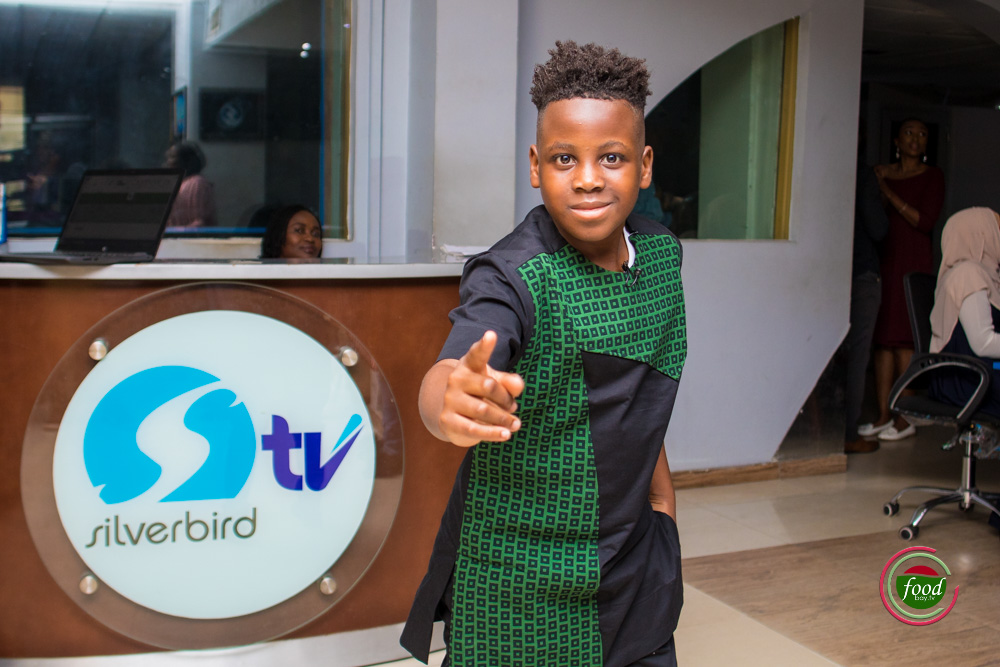 The weather is great, not as hot as I imagined and the hotel we are staying in is beautiful and all their members of staff are so caring and nice.
Nigerian food prepared by Nigerians in Nigeria tastes really good. The crew and I have had amazing food from Chef Semira. Go check her out on Instagram @semiras_place 
I can't wait to explore Nigerian food, culture and lifestyle. If you want to follow my fun experiences, follow @foodbaytv on Facebook, Twitter, Instagram,subscribe to their YouTube channel and you won't be missing anything.